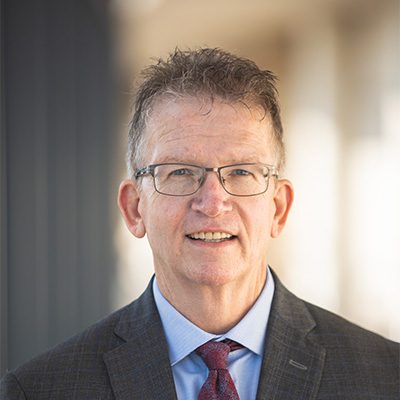 Robin graduated from the University of Kansas Law School in 1983 and spent 1983-84 as an Assistant District Attorney in Douglas County, Kansas. From 1984-1985 Robin served as an Assistant Attorney General for Kansas, most of that time as the Kansas Bureau of Investigation attorney. From 1985 through 2002 (except for a two-year stint in the United States Army), Robin served as an Assistant United States Attorney in the District of Kansas, serving in various capacities, with his last years as the supervisor in the Kansas City, Kansas branch.
"Working as a county, state, and federal prosecutor I handled dozens of jury trials, and dealt with a wide variety of both state and federal law enforcement agencies. These included police departments from all over the state and region, and virtually every state or federal agency with any law enforcement responsibilities. This experience has helped me advise clients facing criminal investigation which agencies are (or might be) involved in that investigation and why, and how clients can best respond to them."  
In 1990, Robin took a leave of absence and joined the Infantry, serving one year in Korea with the Second Infantry Division, and one year at Fort Bragg in the 82nd Airborne. In May of 1993, Robin returned to his former job as a federal prosecutor in the District of Kansas.
"I think all of us are the products of the environment we were raised in, and our experiences in life. My service in the Army gave me a completely different perspective on life and had a profound impact on the way I see the world. After serving a year in Korea near the DMZ, and later jumping out of jet aircraft at night while at Fort Bragg, there has been little in life I have seen that has been intimidating. I think that has proved enormously helpful in the courtroom, as well as life in general."
After returning to the U.S. Attorney's office for the next ten years, Robin joined Bath & Edmonds in 2002, initially as an associate, and later as a partner. Robin has spent the vast majority of this time practicing criminal defense in federal courts, primarily in the District of Kansas and the Western District of Missouri. During this time, Robin has been recognized for his work by the Best Lawyers in America publication and is a fellow in the American College of Trial Lawyers.
"Among the many things my service as a prosecutor taught me was the importance of collaboration. As a prosecutor I worked with many great attorneys over the years and being able to rely on the experience and advice of colleagues in handling the different issues that would come up, often on short notice during a jury trial, was invaluable.
One of the great benefits of working at Bath & Edmonds is the tremendous experience and support both I and my clients receive through the incredible trial lawyers I work with. Tom Bath has probably the best legal mind of anyone I have worked with, in additional to being the best judge of people I've ever met. Robb Edmonds is one of the rarest of lawyers, in that every practitioner I have ever met both likes Robb, as well as respects him.  Since Robb seems to know everyone, this has been an invaluable resource.  Tricia Bath is similarly rare in her own right. She is the only attorney I have ever met who can skillfully handle any case, and I do mean any case, from a minor traffic infraction to a death penalty case. And in many of our hardest cases–where we have more than one attorney in the courtroom–she routinely is tasked with conducting the cross-examination of the toughest government witnesses.
Our newest attorneys, Mark Hartman and Vanessa Riebli, each bring a skillset to the firm that enhances our ability to defend our clients. From the first time I met Mark, his intense compassion for and ability to connect with clients was amazing. He has taught me to look at our clients and their backgrounds in an entirely new way and helped me tell their stories in a style I was never able to do before. Vanessa's 20+ years as a prosecutor in Johnson County gives her a knowledge of Kansas law that is incredible; she can cite statutes and caselaw on virtually any factual situation without needing to look anything up. Of course, I knew too, that she has the trained eyes of a skilled accountant. This means that she can glance at a spreadsheet and poke holes in the government's narrative, or explain our client's position, in a way that I simply cannot do. In short, clients coming to Bath & Edmonds benefit from the collective work of all of us in the firm, which greatly enhances our ability to get a good result no matter the type of case."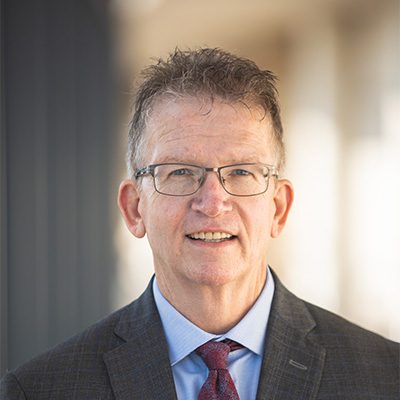 Contact
robin@bathedmonds.com
Education
George Washington University 1980
Bachelor of Arts in International Affairs
University of Kansas School of Law 1983
Experience
1983-1984: Assistant District Attorney, Douglas County, KS
1984-1985: Assistant Attorney General, Kansas
1985-1990; 1993-2002: Assistant United States Attorney, District of Kansas
1990-1993: United States Army
Bar admissions
Kansas
Missouri
United States District Courts: Kansas, Western District of Missouri
United States Courts of Appeals: 8th Circuit, 10th Circuit
Memberships
Kansas Bar Association
Kansas City Metropolitan Bar Association
American College of Trial Lawyers: Fellow