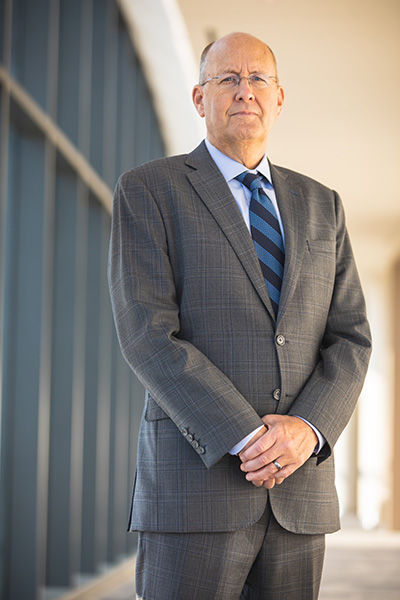 Tom is one of the State's premier trial lawyers. Since his start as a prosecutor in 1986, he has handled thousands of cases throughout the State of Kansas and beyond. Since 2004, he has been selected by his peers for inclusion in the Best Lawyers in America (2004–present), widely regarded as a guide to the nation's best attorneys.
"I'm regularly asked by young lawyers to share the blueprint for my success. I always tell them that much of it comes from hard work. That's true in some respects about any job. But no one tells you in law school how hard this job is. This is not an 8-5 job; not if you want to do it right. That's part of what makes our firm different. We regularly text or email each other about cases at night or on the weekends. Of course, my wife, Tricia, is also my law partner. So, we talk about case strategy all the time:  at dinner, when we walk the dogs, when one of us is brushing our teeth. We never stop thinking about ways to win for our clients."
 Tom's practice has included appearances in Kansas, Missouri, Iowa, Colorado, New York, and Arkansas. Tom has tried approximately 500 bench trials and more than 150 jury trials. Tom has briefed and argued in excess of 50 appellate cases before Kansas and Missouri appellate courts, and the 8th and 10th Circuit Federal Courts.
"There's a common misconception that lawyers are in trial all the time. That's not really the case. In fact, most cases plead out, but we pride ourselves on being trial lawyers. If we can't get a favorable result through motions or plea, we make the government prove their case at trial. In a typical year, we will go to jury trial multiple times. Our recent Kansas trials have included cases in Hays, Topeka, Olathe, Leavenworth, Wichita, Manhattan, and Garden City."
"We hire attorneys who aren't afraid to go to trial. Our most-recent additions to the firm—Vanessa and Mark—come from strong trial backgrounds."   
"Of course, if you want to be a trial lawyer, you'd better be prepared to also be an appellate lawyer. We win, a lot, but there are always times when a judge doesn't see things our way on a motion. That can make things harder at trial. And the right rulings aren't always made during trial. When these situations happen, we don't just take things lying down. If we feel strongly about our case, we encourage our clients to appeal. Tricia does the bulk of not just our motion writing but also our appellate brief writing and argument and we have had great appellate success on behalf of our clients."
Tom's practice is divided between Federal and State allegations. His white-collar practice includes representation of individuals and corporations on complex matters ranging from health care, tax and bank fraud to allegations brought by nearly every federal regulatory agency, including the Environmental Protection Agency, U.S. Department of Housing and Urban Development, Internal Revenue Service and Department of Labor. Tom has also represented individuals in Federal court on matters including public corruption, bribery, bank robbery, narcotics distribution, RICO and prescription fraud. Tom's state practice includes every type of allegation, including embezzlement, securities fraud, narcotics, vehicular homicide, DUI, robbery, sexual assault and murder, including capital murder.
 "There is no crime too big or too small. Every case is important to us because it's important to our clients. One of the things that makes our firm different is that we do things others don't. We go to the scene of the incident. We review evidence in the police property room. We call the medical examiner to ask her about her findings. We refuse to listen when the State tells us they won't let us investigate our case the way we see fit because that's not how they usually do it. That's not an acceptable answer to us."
Tom started his career as an Assistant District Attorney, alongside Robb Edmonds. As an ADA, Tom prosecuted numerous high-profile cases and was recognized in 1992 as the prosecutor of the year in the State of Kansas. Since 1992 his practice has focused on criminal defense. Tom has been a featured speaker and panelist on numerous state and regional conferences addressing criminal law.
"One of the presentations I have given is about jury selection. What I stress in that presentation is that when the jury assembles in the courtroom and hears that this is a criminal case, the first thing they do is look at the accused and say to themselves, 'I wonder what he did.' What they don't say is, 'There sits another presumed innocent citizen who may be wrongly charged.' Our job in voir dire is to connect with jurors, to overcome their first impressions, and to build trust. Gaining the jury's trust is the first step on the path to a verdict of not guilty."
From 1990-1995, while working as an associate at Bryan Cave, LLP, Tom also served as an adjunct professor at KU law school, teaching a trial advocacy section.
In 1996, after being named a partner at Bryan Cave, Tom approached his former colleague, Robb Edmonds, about starting a firm together. In January of 1997, Bath & Edmonds, P.A. opened its doors in old downtown Overland Park.
Since forming Bath & Edmonds, Tom has been regularly honored for his work. In 2004, he was asked to become a Fellow of the prestigious American College of Trial Lawyers. He has also been recognized in various publications. He has been listed as a Super Lawyer in Kansas and Missouri since 2005. That same publication has listed him as one of the Top 50 lawyers in Kansas City since 2005. Chambers USA consistently ranks Tom as one of the top white-collar and government investigations attorneys in the State of Kansas, stating:
"Thomas Bath as criminal specialist Bath & Edmonds, PA comes highly recommended as a criminal litigation expert. He handles cases that are as diverse as crime itself, including, for example DUI, capital murder and bank fraud. Interestingly, some of his recent work has involved fraud in an educational context, cracking down on the obtainment of study grants under false pretenses."
— 2007 Chambers and Partners legal guide
Tom shares credit for his success with the others in his firm.
"I receive a lot of recognition for our victories, but I could not do this without the tremendous contributions of the lawyers and staff at Bath & Edmonds. Robb and I've been doing this a long time and Tricia has been with us for most of Bath & Edmonds' existence. She has been an integral part of my biggest trial victories. When we have won big cases on motions, she was the architect of those motions. In complex cases where we are dealing with multiple experts, she and I split the 'science' load. After years of working cases together, we really understand how to play to our strengths." 
"Our most-senior paralegal has been with us for seventeen years. She, and our other paralegal have the difficult job of working with six different lawyers with different styles and personalities but they both do a great job of making this place run smoothly."
"Even though Mark and Vanessa are our newest members, they have already contributed in ways that I expected and even in ways that I did not. Mark brings a fresh perspective while Vanessa brings invaluable experience from twenty years as a prosecutor. I see big things for both of them."
Tom is active in various local and state bar activities. Tom is a former president of the Johnson County Bar Foundation and served on the Board of Directors for the Johnson County Bar Association.
He has been elected by members of the Johnson County Bar to serve on the 10th District Judicial Nominating Commission, to be one of the six lawyer-members of the Judicial Nominating Commission. Twice, he was elected by his peers to serve on the Kansas Supreme Court Nominating Commission, where he participated in the nomination of five Supreme Court and eight Court of Appeals candidates.
"It's important to us to be involved with things like judicial selection, not because we are hoping to stack the bench with defense-minded judges, but because we view the judges as the gatekeepers who ensure that litigants get fair trials. Without the right people in those positions, the very things that we should all be working to achieve–justice and due process–can be denied."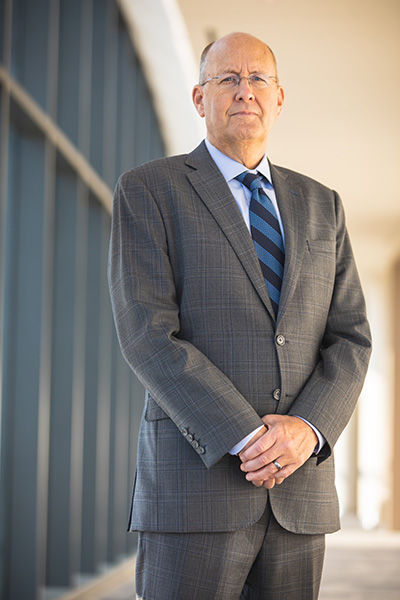 Contact
tom@bathedmonds.com
Education
University of Kansas 1983
University of Kansas School of Law 1986
Experience
1986-1992: Assistant District Attorney, Johnson County, KS
1992-1995: Bryan Cave LLP, Associate
1996: Bryan Cave LLP, Partner
Bar admissions
Kansas
Missouri
United States District Courts: Kansas, Missouri, SDNY (pro hac vice 2016), Central California (pro hac vice 2017)
United States Courts of Appeals: 8th Circuit, 10th Circuit
United States Supreme Court
Memberships
American College of Trial Lawyers: Fellow
Johnson County Bar Association: member; past Board of Directors
Johnson County Bar Foundation: Gold Fellow; past Board of Trustees; past President
Judicial Nominating Commission: 2015–present
Kansas City Metropolitan Bar Association
Kansas Supreme Court Nominating Commission: 2000, 2004
National Association of Criminal Defense Lawyers
Trustee for the Johnson County Law Library: 2020